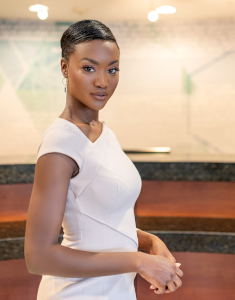 Deshauna Barber
Deshauna Barber is a former Miss USA and award-winning international speaker, coach, and entrepreneur with a bold approach to inspiring and encouraging her audience. Deshauna uses her experience as an Army officer, Non-Profit CEO, former Miss USA, and STEM graduate to inspire her audience. Deshauna shows the power of perseverance and tenacity to now become a top-rated speaker that is widely sought after by
Fortune 500 companies. She currently works full time as the President and Chief Executive Officer of Service Women's Action Network, the nation's leading 501c3 nonprofit organization advocating on behalf of all service women and women veterans in the country.  

Deshauna is currently receiving her Diversity, Social Justice and Inclusion Certification at University of Colorado, Colorado Springs. She has a Bachelor of Science degree in Business Management from Virginia State University and a Master of Science degree in Computer Information Systems and Services from University of Maryland University College. 

As Miss USA, she spent her year-long reign advocating for our men and women in uniform by encouraging our government to provide additional support for soldiers suffering from Post-Traumatic Stress Disorder (PTSD). The 31-year-old uses her platform to encourage us to pay close attention to the mental health of our service members after deployments and their service to our country.  

Captain Barber has served her country for over 10 years and now works as cadet instructor at Howard University's Bison Battalion during her Army Reserve commitment. When she is not serving her country, she travels the world as a full time Motivational Speaker. She has made it her life goal to encourage, inspire and strengthen the people around her. 

Deshauna has appeared on The Steve Harvey Show, The Rachael Ray Show, Fox and Friends, The Chelsea Show, Good Morning Washington, The Ellen DeGeneres Show, The T.D. Jakes Show, The Nightly Show, The Source on Sirius XM, The Daily Show, Lunch Break, Live with Kelly, Good Morning America and in Glamour Magazine and Diversity Magazine.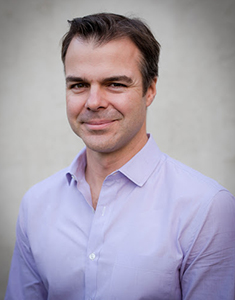 Ted Callahan
Director, Accountant Segment Leader

Ted is a Director at Intuit where he leads a cross-business unit team on behalf of their self-employed customer segment. Before Intuit, Ted worked in
venture capital and management consulting: co-founding Elementum Ventures, a seed-stage venture fund and working at McKinsey & Company post-business school. Before business school, Ted served as the Executive Director of The Veritas Forum. Ted attended Stanford University for college and received his MBA from the Tuck School of Business at Dartmouth. He resides in Menlo Park, California.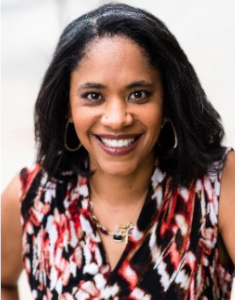 Jina Etienne
Jina is a consultant and speaker on diversity, inclusion, culture and belonging. She creates training programs and workshops to help clients move forward in their D&I journey. She is a story-teller and speaks candidly about her experiences, hard lessons and 'aha' moments that helped her understand the importance individuality, the value of curiosity and the courage it takes to "just" be yourself. Often described as
"approachable" and "relatable" by her clients, she works with purpose and the intention of being engaging, practical, and immediately applicable to real-world situations. Jina draws from her unique background and mix of work experiences to offer examples and share insights designed to benefit everyone across the workplace ecosystem – executives, management, employees and customers.

Previously, she was Principal Consultant at EtiennePartners (EP) , a boutique consulting firm that offered a unique strategy development, workshops & coaching to leaders, executives and entrepreneurs. Co-founded with her husband, EP was a full-time partnership in both work and life. Although in different professions, their work often intersected around the importance of self-awareness in leadership and navigating conflict within teams. Combining their experiences, backgrounds and work led to the development of their unique approach to D&I, which she continues to use in her practice today.

Other previous roles include:

• Director – Diversity & Inclusion (D&I) for Grant Thornton LLC (GT), a national CPA firm. She managed the firm's D&I team, responsible for developing & implementing GT's national D&I strategy.
• President & CEO of the National Association of Black Accountants, Inc. (NABA), a nonprofit membership association dedicated to bridging the opportunity gap for black professionals in the accounting & finance.
• Director – Taxation at AICPA, where she led the team responsible for developing resources and practice aids for members, and served as the organization's subject matter expert on tax ethics and practice standards.
• Managing Member, Etienne & Associates, a CPA firm specializing in the needs of small and start-up businesses, and their owners.

In her spare time, she loves puzzles, great coffee and sour gummies. She is a self-declared Peloton groupie (#Mama_Cat) and an a forever hopeful Arsenal fan.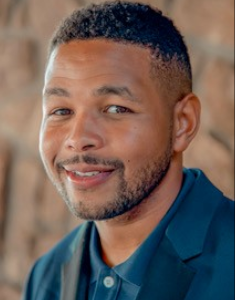 Inky Johnson
You'll see a man who looks in the face of defeat and says, "Am I really failing, or is God prevailing?" You'll see a man gripped by the promise that God has purposes and plans far beyond our own. And you'll be inspired by his relentless determination, which he loves to impart to others through his dramatic story.

Ink's injury didn't turn him into an inspiration. It just showed the world the inspirational life he has been
living all along. Executives, professional sports teams, church members and young people all benefit from his raw energy of his charismatic speaking. Whether the topic is leadership, team work or perseverance, Inky inspires his audience. Inky continues to travel the world, bringing inspiration and transforming lives.

Inky has a master's degree in sports psychology from the University of Tennessee. He is the host of Serendipity with Inky Johnson Podcast. He devotes time to mentoring athletes and underprivileged youth. He and his amazing wife, Allison, live in Atlanta, Georgia with their beautiful children, Jada and Inky Jr.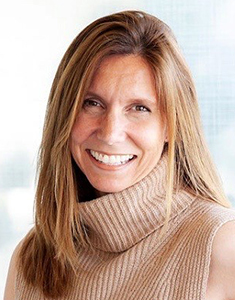 Deborah Stauffer
Deborah Stephens Stauffer, M.Ed., PCC

Debbie is an executive leadership coach with a global practice that helps changemakers to see things differently, discover deeper learning, and effectively manage change and innovation. In her prior
experience, she was a startup founder and entrepreneur, worked in venture capital, and was an educator.

Debbie is a current doctoral student in Leadership and Innovation at Arizona State University, and her dissertation is about a grace-based approach to leadership.  Debbie graduated from Occidental College, earned her master's degree from Stanford University, has a coaching certificate from Fielding Graduate University, and was a Coro Fellow.  Originally from California's Silicon Valley, Debbie and her family now reside in the mountain town of Park City, Utah.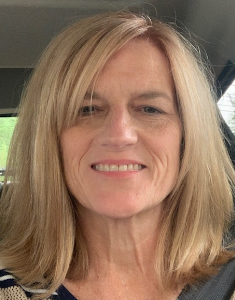 Geni Whitehouse
Geni Whitehouse, CPA.CITP divides her time between working as a winery consultant at Brotemarkle, Davis & Co in the Napa Valley, working with MentorPlus.com to move the profession forward, and writing, speaking, and tweeting at EvenANerd.com. Her mission in life is to make boring subjects interesting, and she is seldom at a loss for topics.
She is a regular keynote presenter at CPA and Technology conferences around the country. She has been named a Top 100 Influencer by Accounting Today, one of 25 Thought Leaders in Accounting, and one of the 25 Most Powerful Women in Accounting by CPA Practice Advisor. She was a member of the TEDxNapaValley organizing committee and was the first speaker at their inaugural event.

She is a co-founder of Solve Services, a remote bookkeeping business for the wine industry, and is the author of How to Make a Boring Subject Interesting: 52 Ways Even a Nerd can be Heard, which is available on Amazon.com.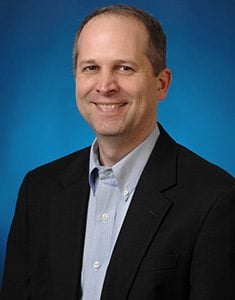 Joe Woodard
As an author, consultant, and national speaker, Joe has trained over 150,000 accounting professionals in areas of small business coaching, practice development, changing technology trends, and how to maximize the use of technology in their practices. Joe regularly publishes articles for AccountingWEB and Insightful Accountant, and Joe has been featured repeatedly in Accounting Today in articles, podcast/video interviews.
Joe is the CEO of Woodard Events, LLC. In 2012, and 2014-2018, Joe was recognized by Accounting Today as one of the Top 100 Influencers within the Accounting Profession.

Catalyst, Advisor Empowerment at WoodardTM
Twitter: @joewoodard
LinkedIn: www.linkedin.com/in/quickbooksadvisor
Website: www.woodard.com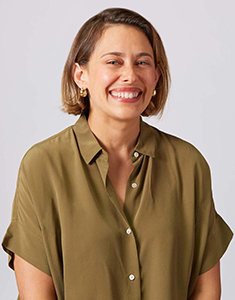 Jaclyn Anku
Accountant Education at Gusto

Having begun her career as a small business consultant, Jaclyn is passionate about teaching business owners financial literacy and arming them with great advice. Before joining Gusto, she
led business education for accountants and bookkeepers at Xero. Now, she's paving the way for accounting with people-focused education.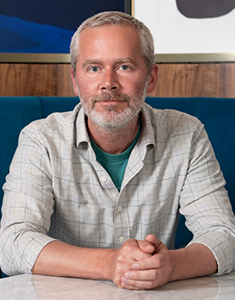 David Barrett
David Barrett is the founder and CEO of Expensify. David is a lifelong programmer who founded Expensify in 2008 and built it into one of the most widely used preaccounting platforms on the planet. He is recognized as one of the premier network engineers in the world, having created Expensify's blockchain-powered database a
year before Satoshi's white paper on Bitcoin. Prior to Expensify, David led engineering for Red Swoosh -- which was acquired by Akamai Technologies in 2007 -- and held various roles in 3D graphics and VR development. When he is not fearlessly leading Team Expensify from Portland, David enjoys playing Minecraft with his daughter.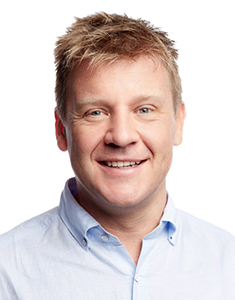 Jamie Beresford
CEO – Practice Protect
Jamie Beresford is the founder and CEO of Practice Protect, the world's #1 data security platform for accounting firms. Serving over 13,000 Accountants and Bookkeepers worldwide, Practice Protect is trusted by more accountants than any other password and
data management platform.

Jamie lives in Bali, Indonesia and has grown a team from 6 to 60 team members across four countries serving 13,000 accountants globally. All while working 6 hours per day.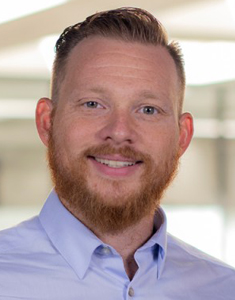 Anthony Camacho
I was born in Tampa, FL and raised in a family owned business. As a trained Applied Economist I have always had a passion for financial analysis, technology and overall business process improvement. My professional experience includes working in and across a variety of industries and consulting for some of
the largest outsourced Information Technology companies in the world.

Throughout that time I learned of the complex issues businesses face when transitioning to modern technology. I believe IT is the central nervous system of every company and dictates your ability to anticipate and adapt to change. IT can be costly, seem daunting and I've seen the wrong choice create bottlenecks and cost companies their existence entirely.

Today I use the world's leading cloud solutions to change perspectives and transform industry. I'm here to help you adopt technology while considering the most important asset to every modern business, the human element.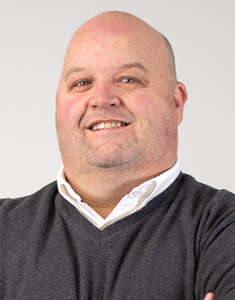 Jefferson Keith
Senior Vice President of Corporate Development at Pax8

Jefferson (J) Keith brings over 20 years of financial management experience to Pax8. As Senior Vice President of Corporate Development, he leads the global expansion initiative through Merger and Acquisition activities, collaborative partnerships, and entrance into new
channels. J has been with the company since its launch in 2013, driving strategic programs to enable the company's growth, scale, and impact. J is passionate about cloud technology and has spent the last few years redefining technology advisory services at Pax8. His innovative approach and the simplicity of cloud technology enable business advisors to become a single source of cloud consumption for clients while driving their digital transformation.

J joined Arthur Andersen after graduation from the University of Colorado, Denver, with a Bachelor of Sciences degree in Accounting. He has held senior accounting and finance management positions with several companies, including First Data, MX Logic, and McAfee. J serves as a Treasurer for Denver's City Park Jazz and enjoys escaping to his art studio to paint.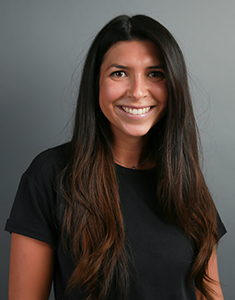 Camille Lewis
Camille Lewis, VP of People and Operations, Canopy. Building organizations and creating a culture of inclusion and belonging are Camille's passions. From large organization growth with Qualtrics to building world class accounting software with Canopy Camille has made an
impact everywhere she goes.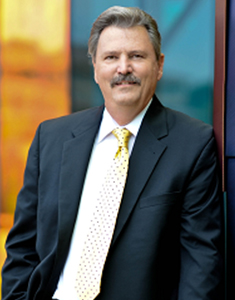 Wes Stillman
Wes Stillman, Chief Executive Officer, RightSize Solutions 

"Really understanding the industry you serve is the only way to fully leverage technology."  

After 30+ years of managing technology in high-level positions, Wes
began RightSize Solutions in 2002 because wealth management firms needed a technology partner who really understood their needs. More than 13 years later, he remains committed to understanding every nuance of his clients' businesses. 

Prior to founding RightSize Solutions, Wes' clients included major airlines, broker dealers, trust companies, health care providers, community banks and other financial institutions. He has held high-level positions at National Advisors Trust Company, FSB, Comdisco, Midwest Consulting Group (Senior Consultant and Yellow Technology Services (Director of Technology). 

A technology-pioneer in every sense, Wes is regularly quoted as a subject matter expert in industry publications and also speaks to small and large groups on topics such as cybersecurity, cloud-based environments and leveraging technology. 

About RightSize Solution  
RightSize Solutions is headquartered in Lenexa, KS. Our company roots date back to 2002 and our focus is exclusively in the wealth management community. At a leading provider of IT Management and Cybersecurity, RightSize Solutions helps firms navigate the promise of technology to gain greater flexibility, lower costs and increase productivity. A hybrid of customized technology, proactive management and unrivaled service, we keep your systems securely running and your business soaring. www.rightsize-solutions.com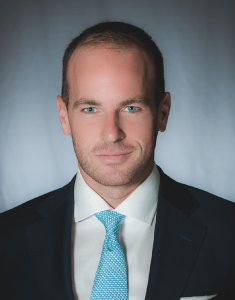 Mike Wheeler
Michael A. Wheeler is the President & Chief Legal Officer of Patriot Software Company and serves as the President of the Board of Directors. Mr. Wheeler has a deep understanding of the Company and recently completed a $15.1M Private Stock Offering under Regulation D, Rule 506(c). He handles all executive-level matters as Chief Compliance Officer, Investor Relations Officer, in addition to
Patriot's legal, compliance, financial, and human resources departments. Mr. Wheeler holds a Bachelor of Arts in Political Science and Legal Studies from the University of Mount Union and a Juris Doctorate from The University of Akron School of Law. He is active with various professional, religious, and civic associations. Married since 2005, he and his wife have 3 young sons. Prior to coming to Patriot Software Company in 2006, Mr. Wheeler worked at LexisNexis.