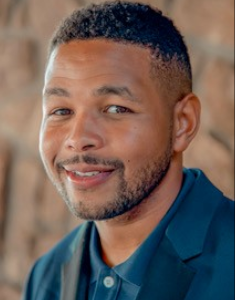 Inky Johnson
You'll see a man who looks in the face of defeat and says, "Am I really failing, or is God prevailing?" You'll see a man gripped by the promise that God has purposes and plans far beyond our own. And you'll be inspired by his relentless determination, which he loves to impart to others through his dramatic story.

Ink's injury didn't turn him into an inspiration. It just showed the world the inspirational life he has been
living all along. Executives, professional sports teams, church members and young people all benefit from his raw energy of his charismatic speaking. Whether the topic is leadership, team work or perseverance, Inky inspires his audience. Inky continues to travel the world, bringing inspiration and transforming lives.

Inky has a master's degree in sports psychology from the University of Tennessee. He is the host of Serendipity with Inky Johnson Podcast. He devotes time to mentoring athletes and underprivileged youth. He and his amazing wife, Allison, live in Atlanta, Georgia with their beautiful children, Jada and Inky Jr.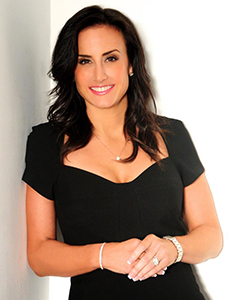 Kim Perell
Kim Perell is an award-winning entrepreneur, investor, and global CEO with a passion for people, positivity, technology, and progress. Kim Perell is one of the most significant examples of a resilient rise from failure to success. In 2001, Kim went from being laid off at 23 to becoming a multi-millionaire by the time she was 30 years old and
selling her last company for $235 million in 2014. She is currently CEO of Amobee, a global marketing technology company serving the world's leading brands and agencies.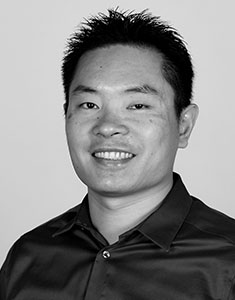 Jia Jiang
Top Inspirational and Emotional Intelligence Speaker, Winner of Toastmasters Golden Gavel Award, One of the Most Viewed TED Talks: 100 Days of Rejection

Jia Jiang is the owner of Rejection Therapy, a website that provides inspiration, knowledge and products for people to overcome their fear of rejection. He also teaches people and
trains organizations to become fearless through rejection training. In 2015, he authored the Amazon bestselling book, Rejection Proof: How I Beat Fear and Became Invincible Through 100 Days of Rejection and was one of the most viewed TED Talks of 2017.

Several years after Jiang began his career in the corporate world, he took a life-altering risk and stepped into the unknown world of entrepreneurship. His result was everyone's biggest fear: rejection. This was the catalyst that set Jiang on the path to his true calling.

To conquer the fear of rejection, Jiang embarked on a personal quest and started a blog, 100 Days of Rejection Therapy. His journey revealed a world that was hidden in plain sight — a world where people are much kinder than we imagine. He discovered that rejection can be much less painful than we believe and that the fear of rejection is much more destructive than we know.

Jiang grew up in Beijing, China and migrated to the United States at age 16. He holds a Bachelor of Computer Science from Brigham Young University and a Master of Business Administration from Duke University.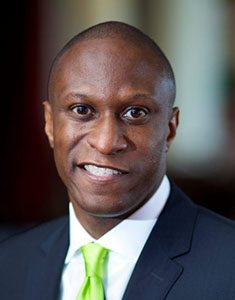 Kaplan Mobray
Internationally Acclaimed Author, Motivational Speaker, Career Consultant and Founder of the Kaplan Mobray Leadership Institute.

"Recognized by Meetings and Conventions Magazine as one of the nation's top business speakers"

Kaplan Mobray is one of the world's most dynamic and inspirational business speakers and
best-selling author of "The 10Ks of Personal Branding".  An innovative mastermind, Kaplan has inspired and transformed countless lives through his insightful and groundbreaking approach to personal branding and leadership development.  Kaplan inspires audiences with practical strategies, "ah-ha moments", that powerfully create real results to immediately elevate one's career and improve one's life.   

A highly sought after, vibrant and energetic speaker, professional saxophone player, and entrepreneur Kaplan Mobray learned early in his career that "to master quality of life you must first master quality of effort".  He uses this personal philosophy to develop his extraordinarily creative insights and unique presentation content.  Wharton-educated, Kaplan draws from his over 15 years of corporate experience as a successful business executive where he led corporate marketing, advertising, and brand development initiatives for Fortune 500 companies.  Through his unconventional and innovative presentation style he teaches organizations how to transform their business, increase their brand reputation and motivates individuals to become effective leaders at all levels.

Kaplan has received worldwide acclaim and numerous awards for his leadership and branding insights.  He has been featured on CNN, FOX, Businessweek, The Wall Street Journal, Ad Age and shares his message to NFL players and fans annually at the Super Bowl.  Prior to his speaking career Kaplan served as U.S . Diversity Programs Leader at Deloitte.  Through his latest venture Kaplan is revolutionizing high performance online learning with his virtual interactive Kaplan Mobray Leadership Institute.  All of his innovative presentations have been described as life changing events.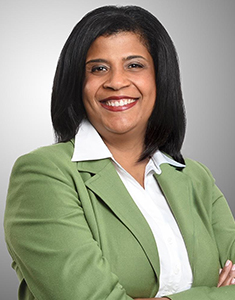 Guylaine Saint Juste
Guylaine Saint Juste serves as President and Chief Executive Officer of NABA, Inc. whose mission is Empowering. Black. Business. Leaders. At every point of
the journey, NABA, Inc. represents more than 200,000 Black professionals in accounting, finance, and related business professions.

Saint Juste serves as a corporate officer on NABA's Board of Directors, overseeing the organization and spearheading the execution of NABA's multi-year strategic plan. She brings over 25 years of experience in the financial services industry to her role as NABA's leader, including previously working as Senior Vice President, Virginia Market Executive at Capital One Bank. 

A change maker, innovator and activist at heart, Saint Juste joined NABA in February 2021 to create a platform that will educate, empower and mobilize
Black Business Leaders, advance equitable representation in the industry and foster meaningful career connections to close the opportunity gap long the talent continuum, from high school to the C suite and business ownership, offer strategic thought partnership to business and academia, and accelerate Black representation at all levels of executive leadership.

Prior to joining NABA, Saint Juste was Executive Director of the National Capital Region for Year Up, a national workforce development organization that works to ensure equitable access to economic opportunity, education, and justice for all young adults. During her five-year tenure, Saint Juste doubled the number of students Year Up served in the region, launched new curriculum and course tracks, and improved outcomes across all key performance indicators, growing revenue by over 40%.

Saint Juste is the Founder and Co-Chair of the George Mason Women in Business Initiative, previously served as President and Co-founder of the Women's Alliance for Financial Education (WAFE), and was a board member for Goodwill of Greater Washington for nine years.

Saint Juste holds a B.A. in International Relations from George Mason University and earned her graduate degree in retail banking management from the University of Virginia.
Ron Baker
Radio Talk-Show Host, The Soul of Enterprise

Ronald J. Baker started his CPA career in 1984 with KPMG's Private Business Advisory Services in San Francisco. Today, he is the founder of VeraSage Institute—the leading think tank dedicated to educating professionals internationally—and a
radio talk-show host on the www.VoiceAmerica.com show: The Soul of Enterprise: Business in the Knowledge Economy.

As a frequent speaker, writer, and educator, his work takes him around the world. He has been an instructor with the California CPA Education Foundation since 1995 and has authored fifteen courses for them, including: You Are What You Charge For: Success in Today's Emerging Experience Economy (with Daniel Morris); Alternatives to the Federal Income Tax; Trashing the Timesheet: A Declaration of Independence; Everyday Economics; Everyday Ethics: Doing Well by Doing Good; and The Best Business Books You Should Read.

He is the author of seven best-selling books, including: Professional's Guide to Value Pricing; The Firm of the Future: A Guide for Accountants, Lawyers, and Other Professional Services, co-authored with Paul Dunn; Pricing on Purpose: Creating and Capturing Value; Measure What Matters to Customers: Using Key Predictive Indicators; Mind Over Matter: Why Intellectual Capital is the Chief Source of Wealth; Implementing Value Pricing: A Radical Business Model for Professional Firms; and his latest book The Soul of Enterprise: Dialogues on Business in the Knowledge Economy, co-authored with Ed Kless.

Ron has toured the world, spreading his value-pricing message to over 200,000 professionals. He has been appointed to the American Institute of Certified Public Accountant's Group of One Hundred, a think tank of leaders to address the future of the profession; named on Accounting Today's 2001, 2002, 2003, 2004, 2005, 2006, 2007, 2011, 2012, 2013, 2014, 2015, 2016, and 2017 Top 100 Most Influential People in the profession; voted number three, six, nine, five, and seven of the Top Ten Most Influential People in the profession in 2012, 2013, 2014, 2015, 2016, and 2017; selected as one of LinkedIn's Influencer Bloggers; and received the 2003 Award for Instructor Excellence from the California CPA Education Foundation. He graduated in 1984 from San Francisco State University, with a Bachelor of Science in accounting and a minor in economics. He is a graduate of Disney University and Cato University, and is a faculty member of the Professional Pricing Society. He presently resides in Petaluma, California.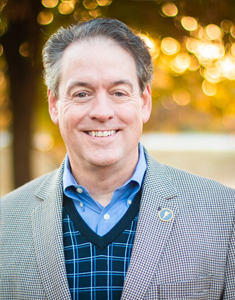 Ed Kless
Ed Kless joined Sage in July of 2003 and is currently the senior director of partner development and strategy. He develops and delivers curriculum for Sage business partners on the art and practice of small business consulting including the Sage Consulting Academy, Business Strategy and Customer Experience Workshops. He also facilitated the Sage Leadership Academy, a year-long
program designed to assist Sage Software partners develop a continuous process of improvement in their organizations and serves as liaison to the Strategic Leadership Association.

Ed is the author of The Soul of Enterprise: Dialogues on Business in the Knowledge Economy, a compendium of a few of the episodes of his VoiceAmerica talk-show The Soul of Enterprise: Business in the Knowledge Economy with Ron Baker, founder of the VeraSage Institute where Ed is also a senior fellow.

Prior to joining Sage, Ed worked with Tipping Point Advisors, an organization dedicated to the growth and development of software implementation partners. In 1996, he co-founded Third Wave Business Systems, a Microsoft Dynamics GP partner that grew to 20 team members and $5 million in revenue. At Third Wave, Ed developed the implementation methodology and led the CRM and ERP consulting teams.

Ed is a contributor to industry publications, including the Journal of Accountancy, Harvard Business Review and HR.com, and has spoken at many conferences worldwide on project management, pricing, and knowledge workers. He is also active in the Information Technology Alliance (ITA) and was named to Accounting Today's list of the 100 Most Influential People in Accounting for 2015. He lives north of Dallas with his wife and two children and ran for Texas State Senate in 2010 and 2012 as a Libertarian.

Follow him on his blog at www.edkless.com or on Twitter @edkless.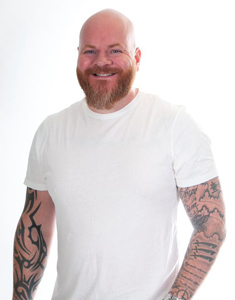 Carl Reader
Carl Reader is a serial entrepreneur, chairman of business advisory firm d&t, and author of Boss It, The Startup Coach and The Franchising Handbook. He features regularly in the national press and on stage, and regularly provides content through his social media channels under the handle @CarlReader. He has helped thousands of
business owners either start or grow their business by helping them understand that business isn't difficult, in language an eight-year-old can understand.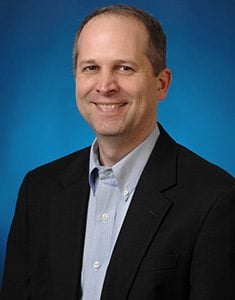 Joe Woodard
As an author, consultant, and national speaker, Joe has trained over 150,000 accounting professionals in areas of small business coaching, practice development, changing technology trends, and how to maximize the use of technology in their practices. Joe regularly publishes articles for The Woodard Report, AccountingWEB and Insightful Accountant, and Joe has been featured repeatedly in Accounting Today in articles, podcast/video interviews.
Joe is the host of Woodard Institute, Woodard Alliance and one of the world's leading training conferences for small business advisors called Scaling New Heights(R). In 2012 and 2014-2021 Joe was recognized by Accounting Today as one of the Top 100 Influential People within the accounting profession.
Joe is the CEO of Woodard Events, LLC which provides education, coaching, resources, and a community for small business advisors and small business owners within the accounting industry.

CEO at Woodard Events, Woodard Consulting Group
Twitter: @joewoodard
LinkedIn: www.linkedin.com/in/quickbooksadvisor
Website: www.woodard.com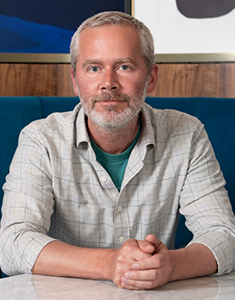 David Barrett
David Barrett is the founder and CEO of Expensify. David is a lifelong programmer who founded Expensify in 2008 and built it into one of the most widely used preaccounting platforms on the planet. He is recognized as one of the premier network engineers in the world, having created Expensify's blockchain-powered database a
year before Satoshi's white paper on Bitcoin. Prior to Expensify, David led engineering for Red Swoosh -- which was acquired by Akamai Technologies in 2007 -- and held various roles in 3D graphics and VR development. When he is not fearlessly leading Team Expensify from Portland, David enjoys playing Minecraft with his daughter.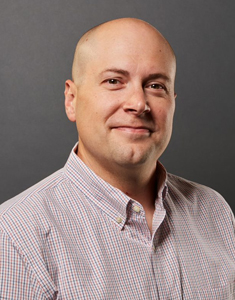 Davis Bell
Davis Bell is the CEO of Canopy, the leading cloud-based practice management solution for accounting firms. Prior to Canopy Davis held various executive roles at SaaS companies like
Instructure, Peek, SalesRabbit and Imagine Learning. Davis spent the early part of his career at investment banks Morgan Stanley and Bear, Stearns. Davis and his wife Melissa have 6 children and live in Salt Lake City where they hike, ski, and camp.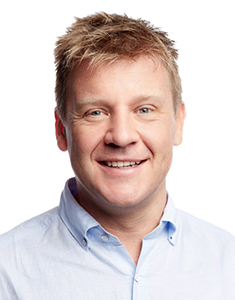 Jamie Beresford
CEO – Practice Protect
Jamie Beresford is the founder and CEO of Practice Protect, the world's #1 data security platform for over
15,000 accountants globally.

While Practice Protect Is a tech company, Jamie Is adamant that he's In the people business and through an unrelenting focus on team motivation and development over many years he's grown Practice Protect to 100 team members all while living remotely In Bali, Indonesia and working 6 hours per day.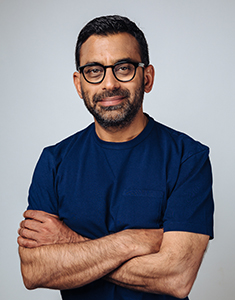 Prashant Gandhi
Prashant Gandhi, Chief Business Officer, Melio

Prashant Gandhi has two decades of financial services and tech experience. Prior to Melio he was Managing Director at JPMorgan Chase and Chase's Head of Digital Payments. At JPMorgan he built a team that managed the entire suite of digital payment products used daily by Chase's nationwide retail and
small business customers. He also collaborated with JPMorgan's Corporate Responsibility team to run programs for enhancing financial literacy within court-involved youth. Prior to JPMorgan Chase, Prashant spent 16 years at McKinsey & Co as a Partner in its Delhi and New York offices, and helped launch a new practice called McKinsey Digital as the Global Chief Operating Officer.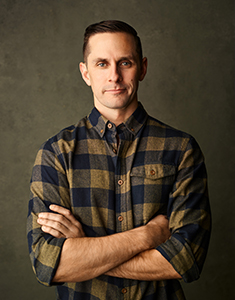 Greg Kamradt
Greg Kamradt leads Operations & Product @ Digits. With a background in growth & analytics, his career expands over several industries including consumer tools, B2B, and finance. Previously, Greg led
a strategic growth team @ Salesforce - accelerating product development and customer happiness through data. Digits is a fintech company building tools for businesses and finance professionals through leveraging machine learning, technology, and financial reports from the future. Available now. For free.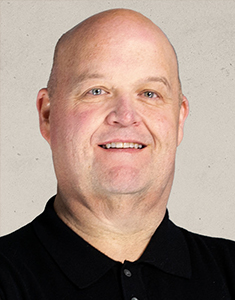 Jefferson Keith
Jefferson (J) Keith brings over 20 years of financial management experience to Pax8. As Senior Vice President of Corporate Development, he leads the global
expansion initiative through Merger and Acquisition activities, collaborative partnerships, and entrance into new channels. J has been with the company since its launch in 2013, driving strategic programs to enable the company's growth, scale, and impact. J is passionate about cloud technology and has spent the last few years redefining technology advisory services at Pax8. His innovative approach and the simplicity of cloud technology enable business advisors to become a single source of cloud consumption for clients while driving their digital transformation.

J joined Arthur Andersen after graduation from the University of Colorado, Denver, with a Bachelor of Sciences degree in Accounting. He has held senior accounting and finance management positions with several companies, including First Data, MX Logic, and McAfee. J serves as a Treasurer for Denver's City Park Jazz and enjoys escaping to his art studio to paint.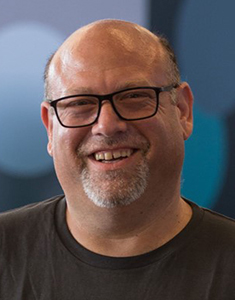 Jay Kimelman
Jay Kimelman, CPA, CiTP currently serves as the Director of Internal Technology and the E-commerce Industry Lead for High Rock Accounting. Prior to joining High Rock, Jay built and ran The Digital CPA from startup to
being named among the top technology firms in 2020 by Accounting Today.

As a recovering appaholic, Jay pairs his love of technology with his love for accounting. He has been named multiple times for the Top 50 Cloud Accountants list, was named Xero's Most Valued Professional in 2016 and currently serves as a National Xero Ambassador. When not working, Jay loves home automation projects and accessorizing his Jeep. Jay is a Dance Dad supporting his daughter, Abigail, or can be found spending time with his wife, Wendy.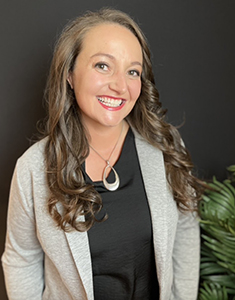 Jennie Moore
Jennie is the Head of Accounting for Ignition Canada. She is Founder of Moore Details, Inc., a progressive firm committed to modernizing bookkeeping. She
actively researches applications and advocates for the accounting industry through social learning. When she's not crushing business goals you can find her eating a good cupcake, figure skating or hiking with her family. She is regarded as a global FinTech expert and accounting influencer such as and has been named to the following lists:

Top 50 North America Cloud Accountants by Hubdoc
Top 100 Accounting Professionals by Avalara
Top 100 female Accounting Professional by Practice Ignition
Top 10 Influencer by Intuit
2021 Wagepoint Hero
2016 National Firm of the Future by Intuit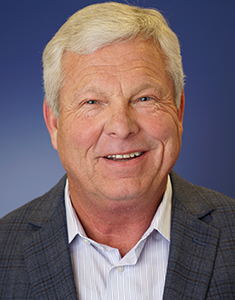 Val Steed
Val Steed graduated from Utah State University where he received both his Bachelor of Science (BS) in Accounting and his Masters of Accounting (MA). Val was an active member of the Sigma Chi fraternity where he served as
Treasurer. After college, Val worked for Deloitte Haskins and Sells of Salt Lake City, Utah, and then with Hansen, Steed, Bradshaw & Malmrose P.C. of Salt Lake City. Val was with Hansen, Steed, Bradshaw & Malmrose P.C. for twelve years and was a shareholder for six years before leaving to start K2 Enterprises. Currently, Val is the Director Accountants for Zoho Corporation. He has twelve years' experience in public practice and has been involved with the accounting technology industry since 1985.

Awards and Recognition:
• Twice recognized as Accounting Today's Top 100 Influential Accounting Professionals
• AICPA Certificate of Appreciation - Strategic Planning Committee
• Alumni Professional Achievement Award – Utah State University
• Outstanding Discussion Leader Award – Indiana Society of CPAs
• Outstanding Discussion Leader Award – Utah Association of CPAs
• Three-time recipient of the AICPA Outstanding Discussion Leader Award

Professional Service:
• 1995 Chairman of the AICPA's Technology Conference
• Three-year Member - AICPA's Strategic Planning Committee
• Four-year Member - AICPA's Information Technology Executive Committee
• Five-year Member - AICPA's Microcomputer Conference Committee
• Two-term Chairperson of the Consulting Services Committee
• Two-term Chairperson - CPE Committee for the Utah Association of CPAs
• Life-Loyal Sigma Ch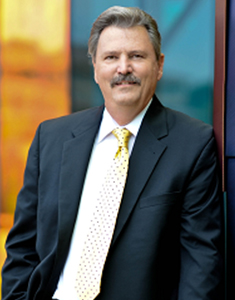 Wes Stillman
Wes Stillman, Chief Executive Officer, RightSize Solutions 

"Really understanding the industry you serve is the only way to fully leverage technology."  

After 30+ years of managing technology in high-level positions, Wes
-level positions, Wes began RightSize Solutions in 2002 because wealth management firms needed a technology partner who really understood their needs. More than 13 years later, he remains committed to understanding every nuance of his clients' businesses. 

Prior to founding RightSize Solutions, Wes' clients included major airlines, broker dealers, trust companies, health care providers, community banks and other financial institutions. He has held high-level positions at National Advisors Trust Company, FSB, Comdisco, Midwest Consulting Group (Senior Consultant and Yellow Technology Services (Director of Technology). 

A technology-pioneer in every sense, Wes is regularly quoted as a subject matter expert in industry publications and also speaks to small and large groups on topics such as cybersecurity, cloud-based environments and leveraging technology. 

About RightSize Solution  
RightSize Solutions is headquartered in Lenexa, KS. Our company roots date back to 2002 and our focus is exclusively in the wealth management community. At a leading provider of IT Management and Cybersecurity, RightSize Solutions helps firms navigate the promise of technology to gain greater flexibility, lower costs and increase productivity. A hybrid of customized technology, proactive management and unrivaled service, we keep your systems securely running and your business soaring. www.rightsize-solutions.com