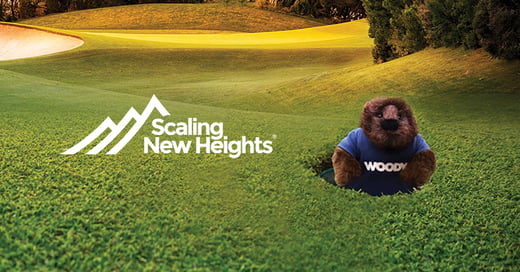 How Does the Sale Work?
If Woody doesn't see his shadow, you receive a discount of $120.



If Woody sees his shadow, you receive a discount of $100.
Note: Woody is heavily influenced by his mentor in Pennsylvania. We are certain Woody will see whatever his mentor sees! The Discount will be directly applied to checkout on February 2nd.
What Is Scaling New Heights?
The annual Scaling New Heights® conference is a leading accounting technology event and one of the largest gatherings of accountants and bookkeepers in the country. Scaling New Heights transforms the way small businesses operate through forward-looking measurements built on accurate and actionable financial information, mentorship of clients, management consulting …and much more.
FOUR DAYS OF ADVANCED EDUCATION, TECH EXPLORATION AND NETWORKING!