Conference Agenda
Scaling New Heights is a four-day conference that includes main stage experiences, exhibitions, training sessions (i.e., breakouts), meals and networking events. Select a conference day below to learn more about the schedule for that day.
Saturday, June 24
12:00-6:00 PM Early Registration
---
Note: St. Louis offers a rich history to explore as well as the nationally renowned Gateway Arch.
We encourage you to arrive early enough on Saturday to see the sites, connect with friends for dinner, and get a good night's rest before the first day of the conference.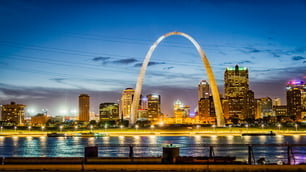 Sunday, June 25
8:00 AM Onsite Registration Opens
9:00-10:00 AM New Attendee Orientation
10:30-11:50 AM Annual Joe Woodard Brunch*
12:00-1:40 PM Breakout Sessions
1:40-2:00 PM Afternoon Break
2:00-3:40 PM Breakout Sessions
4:00-6:00 PM Opening Main Stage
6:30-9:30 PM Woodard Member Social at Anheuser Busch**
*Separate registration required. Registration opens Spring 2023
**Exclusive to Woodard Members. Learn more about Woodard Membership
Monday, June 26
7:00-8:30 AM Breakfast
7:45-8:45 AM Power Breakfast Sessions
9:00-11:00 AM Main Stage Session
11:00 AM -12:00 PM Open Exhibition
12:00-1:10 PM Lunch and Open Exhibition
1:20-3:00 PM Breakout Sessions
3:10-4:10 PM Open Exhibition
4:20-5:20 PM Main Stage Session
5:30-6:20 PM Breakout Sessions
Tuesday, June 27
7:00-8:30 AM Breakfast
7:45-8:45 AM Power Breakfast Sessions
9:00-11:00 AM Main Stage Session
11:00 AM -12:00 PM Open Exhibition
12:00-1:10 PM Lunch and Open Exhibition
1:20-3:00 PM Breakout Sessions
3:10-4:10 PM Open Exhibition
4:20-5:20 PM Main Stage Session
5:30-6:20 PM Breakout Sessions
Wednesday, June 28
7:00-8:30 AM Breakfast
7:45-8:45 AM Power Breakfast Sessions
9:00-11:00 AM Closing Main Stage Session
11:00 AM -12:00 PM Open Exhibition
12:00-1:10 PM Lunch and Open Exhibition
1:10-3:00 PM Breakout Sessions
3:10-4:00 PM Breakout Sessions
4:10-5:50 PM Breakout Sessions