About Power Days
Each course in Woodard Institute's Power Day series equips you to perform entry level coaching services to your existing bookkeeping clients.
The Power Days are designed for you to elevate your bookkeeping - to offer a new, value-infused tier of services that includes a slate of add-ons (e.g. financial coaching) that increase value for your clients and generate new revenue streams for your practice.
These entry level coaching services can generate, on average, about $500 per month in additional billings for each of your bookkeeping clients. For some of your larger clients you can possibly generate more than $1,000 per month!
about the Cash Flow Management essentials course
Investment: $495/Person
Outcome: Offer cash flow projections and monitor services ranging from $95 to $500/month per client.
Course Date: September 30 (11:00-5:00 Eastern)
Meet & Greet at 10:00 am

Q&A with class instructor 5:00-6:00 pm

Additional dates coming soon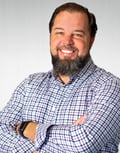 Instructor: Mike Milan
Description:
Managing cash is the lifeblood for every business, whether just starting out, growing or declining. It is as much an art form as it is a mathematical necessity in a business. This course is designed to educate and equip you with critical and essential cash flow concepts that every business needs to maximize their cash flow and profits in a simple, yet powerful way.